Are you subscribed to our e-Newsletters?!?   Scroll to the footer of our site to sign up!
A Message from the Healthy Talbot Facilitator
Summer is here and with it comes the heat!  Make sure to check out our summer blog for tips to make it safely through the next few months – ticks, heat stroke, sunburn… Be prepared for all this season throws your way.
Last month, Healthy Talbot attended the Juneteenth Celebration honoring Frederick Douglass. June 19, 1865, combined in one word, "Juneteenth," is the significant annual celebration of the end of slavery in the U.S.  On the lawns of the Academy Art Museum, Keynote speaker Carole Boston Weatherford read poetry recalling the struggles of African-Americans.  It was a fun-filled day with face painting, music, good eats, and performances by the Sankofa Dance Theatre.  Attendees passed back and forth between the Juneteenth event and the Chesapeake Children's Book Festival, which was conveniently located across the street in the Waterfowl building.  Thank you to the AAM and the Frederick Douglass Honor Society for having us!
This summer we'll be focusing on some behind the scenes improvements to our website and planning for the next fiscal year, but you can still catch us out in the community at the Talbot County Fair, local Farmer's Market, and National Night Out!
And don't forget to check out Easton's Fourth of July festivities.  Planning your own fireworks show?  Just make sure to follow these fireworks safety tips as you celebrate your independence!
~ Erica Horney, Healthy Talbot Facilitator
---

We've chosen an Amazon Gift Card winner for subscribing to this newsletter.
CHECK YOUR INBOX!
'Like' and Follow us on Facebook for up-to-date information on our latest promotions and giveaways.
---
July is: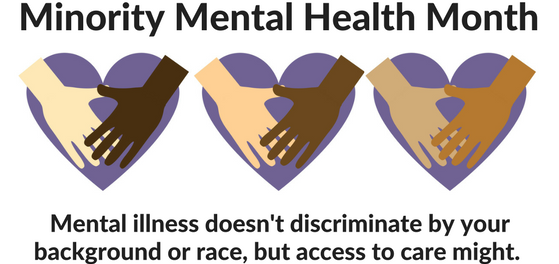 Mental health conditions do not discriminate based on race, color, gender or identity. Anyone can experience the challenges of mental illness regardless of their background. However, background and identity can make access to mental health treatment much more difficult. National Minority Mental Health Awareness Month was established in 2008 to start changing this.  Each year millions of Americans face the reality of living with a mental health condition.Taking on the challenges of mental health conditions, health coverage and the stigma of mental illness requires all of us. In many communities, these problems are increased by less access to care, cultural stigma and lower quality care. #MinorityMentalHealth
July is also Juvenile Arthritis Awareness Month.  Kids get arthritis, too!  And while a lot of progress has been made in treating it, there's still a lot more to do to get to the bottom of this painful and debilitating disorder.  Healthy Talbot wants to help spread awareness about the 300,000 kids nationwide who suffer from JA, and salute their bravery, strength and determination as mighty JA Warriors!
Visit www.arthritis.org/warriors for more information!
---
Event Spotlight:
2018 TALBOT COUNTY FAIR
JULY 12, 13, & 14

Come see Healthy Talbot at the Fair the morning of Saturday, July 14th!
---
Special Events for July
June 28th – July 4th – Easton Carnival and 4th of July Celebration
July 1st – 31st – Art Hunt St. Michaels 2018 – St. Michaels Art League
June 5th – 8th – 45th Annual Steam Show – Tuckahoe Steam and Gas
July 7th – Outdoor Clean Water Series – XPDs – Avalon Foundation

July 10th – Summer Wetlands – Adkins Arboretum
July 12th – 14th – Talbot County Fair
July 21st – Children's Paint Out – The Country School
July 21st – Tilghman Island Seafood Festival 
July 26th – Elder Law Legal Clinic – Mid Shore Pro Bono
---
Website Updates
Featured Resource:
Chesapeake Multicultural Resource Center
Featured Article: 
Tips for Preventing Heat-Related Illness
---
Healthy Families make a Healthy Community
About Healthy Talbot: Healthy Talbot is a project of the Talbot Family Network. We believe that healthy communities are made up of healthy families. As a result, we seek to link local families and individuals to information and resources that can help them lead healthier, happier lives.